To Islamiko State continued Saturday the destruction of world cultural heritage in Iraq. This time attacked the Iraqi city Hatra in the North of the country reported an Iraqi Professor of archaeology.
The Hamed al-Jabouri Director of Archaeology of the University of Mosul epibeaiwse that sympathizers of Islamic State destroyed the ancient ruins and the ruins in antikeimenatsi city. "This is a new crime committed by Daech against the cultural heritage of Iraq," he added. "It is an irreparable loss." Any official reaction to these new desecrated perpetrated by the ISIS was not.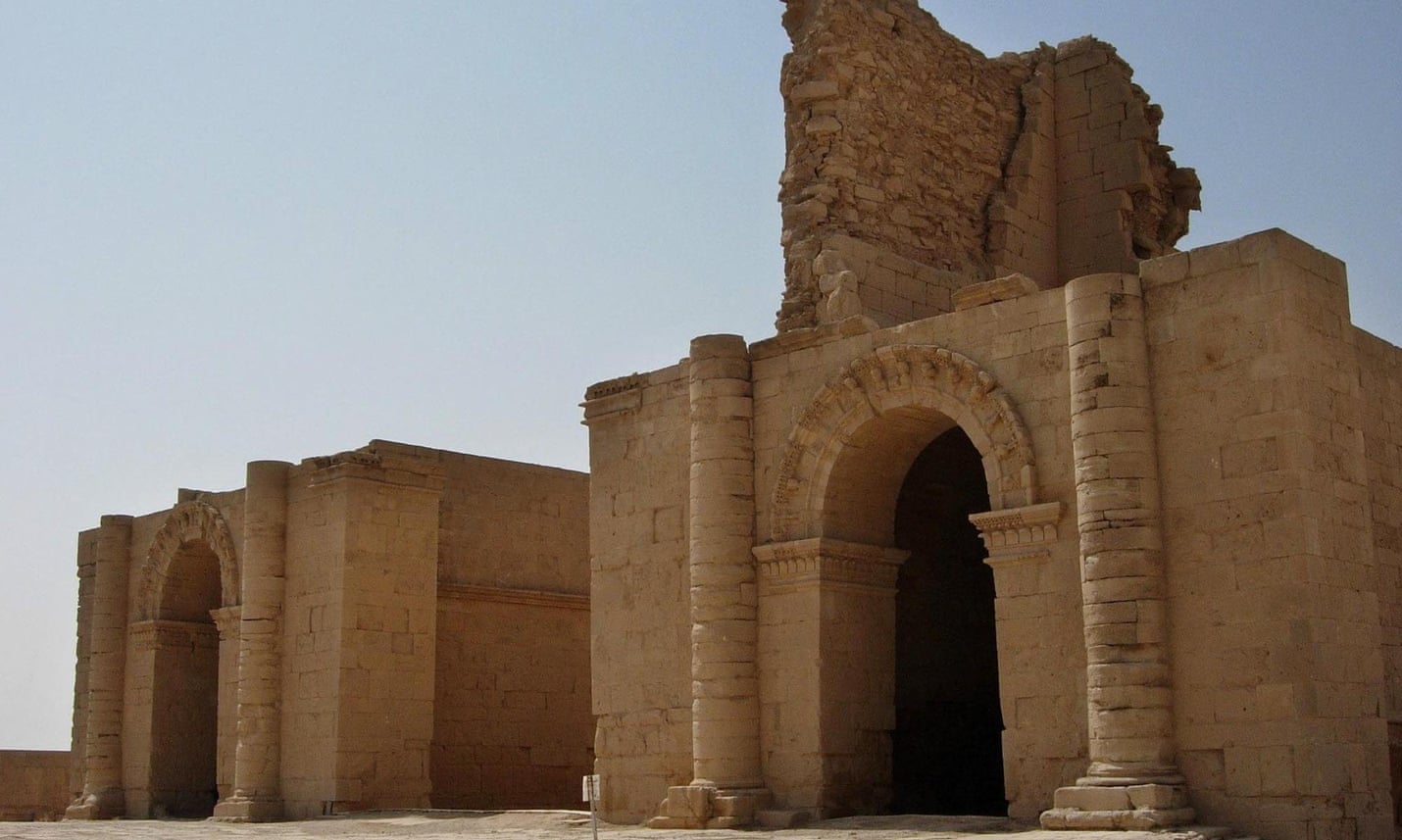 The Hatra included on the world cultural heritage of Unesco and is 110 km WNW of the city Mosul founded the 3the century BC and is famous for the temples of.
According to Iraq officials and residents the terrorists made 2 explosions in space and then with bulldozer continued destruction. The Iraqi Minister toyrismoykai antiquities on Facebook, confirmed the attack: "the slow support of the international community in Iraq by terrorists to commit another crime in antiquities destroying and stealing in Hatra." presstv
These new disasters occur 2 just days after the destruction of archaeological sites and monuments at Nimroud doze. Ancient Assyrian city has history 3 millennia. The Unesco had described this action as "a war crime". The last month showed video images where members of the Islamic State destroy sculptures assyriakoy culture dating here and 2.600 years at the Museum of Mosul and Hellenistic treasures.
The Islamic State undertake a strict interpretation of Islam under which the remains and representations are interpreted as idolatry and must be destroyed. The cult of Islam is mainly the schematic. (Le Vif 07/03/15)
O Saeed Mumuzini, a spokesman for the Kurdish Democratic Party in the province of Nineveh, said that Isis stole ancient gold and silver coins that were used on the Assyrian Kings and were kept in Hatra.
The Hatra with bimillenary history from the time of the Seleucid Kingdom that controlled a large part of the Empire of m. Alexandrou. Is famous for its elaborate and towering columns of the Temple of .(theguardian)
dimpenews.com